Sign In

Sign In

Please enter the email address for your account. A link to change your password will be emailed to you.

All Fields Required

Quick Order Pad

Enter Part Numbers below to add them to your cart

Need to order more than 3 items?
Go to the Quick Order Page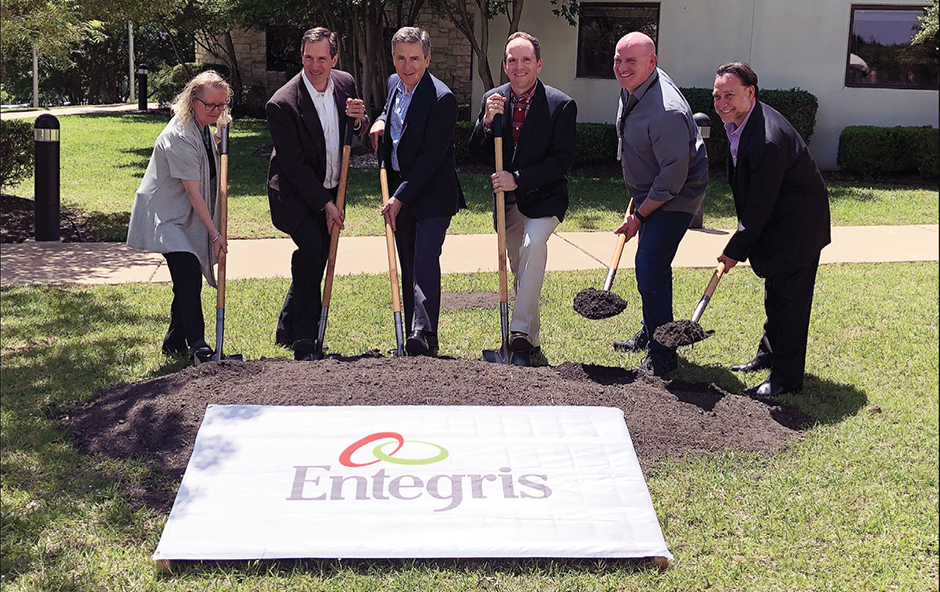 Pictured, from left: Burnet Mayor Crista Goble Bromley; Jim Giolitto, EM-Advanced Deposition Materials Vice President; Bertrand Loy, Entegris CEO; Stacey Moore, Burnet Director of Manufacturing/Operations; Mark Jones, Burnet Engineering Director II; and Alfonso Varela, Senior Program Manager/Document Control. 
Entegris recently broke ground on expansion of its Burnet, Texas facility.  The expansion will add more surface area to the facility, providing for growth in the Advanced Deposition Materials business due to added laboratories and equipment, enabling the company to produce more ADM and expand research and development opportunities.