Sign In

Sign In

Please enter the email address for your account. A link to change your password will be emailed to you.

All Fields Required

Quick Order Pad

Enter Part Numbers below to add them to your cart

Need to order more than 3 items?
Go to the Quick Order Page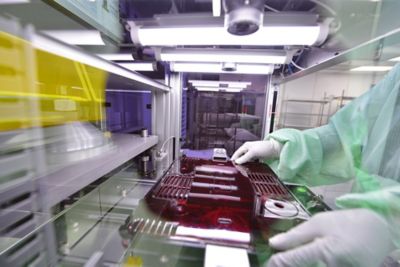 Entegris, Inc. (Nasdaq: ENTG), a leader in specialty chemicals and advanced materials solutions, announced today that it is investing USD 30 million to expand its state-of-the-art clean manufacturing facility in Kulim, Malaysia to meet the surging demands of Asian customers, especially in China and Korea.

The expansion will increase Entegris' manufacturing capacity of its market-leading 200 mm and 300 mm wafer handling and shipping products, including advanced technology FOUPs. When complete, the capacity of Kulim facility increases over 30%. Entegris will begin shipping from the newest production line within the next three months.

"The demands for our industry leading FOUPs and other advanced material handling products in Asia, especially in China and Korea, are on the rise, and we expect the trend to continue in the next decade." said Bill Shaner, senior vice president of Advanced Materials Handling Division at Entegris. "With the expansion and the close proximity of the Kulim facility to Asian semiconductor manufacturers, Entegris will be better positioned to fulfill increasing customer demands to support their growth."

About Entegris
Entegris is a leader in specialty chemicals and advanced materials solutions for the microelectronics industry and other high-tech industries. Entegris is ISO 9001 certified and has manufacturing, customer service and/or research facilities in the United States, China, France, Germany, Israel, Japan, Malaysia, Singapore, South Korea and Taiwan.

Additional information can be found at www.entegris.com.
# # #

Media Contact: Kitty Xu
Email: kitty.xu@entegris.com
Tel: (86) 21 8023 6591