Sign In

Sign In

Please enter the email address for your account. A link to change your password will be emailed to you.

All Fields Required

Quick Order Pad

Enter Part Numbers below to add them to your cart

Need to order more than 3 items?
Go to the Quick Order Page
May 20 - May 21 2019
Dublin, Ireland
Hotel Riu Plaza The Gresham
Global Bioprocessing, Bioanalytics and ATMP Manufacturing Congress 2019
May 20, 2019 11:52 AM
May 21, 2019 11:52 AM
Hotel Riu Plaza The Gresham
Entegris is pleased to sponsor the 2nd Global Bioprocessing, Bioanalytics and ATMP Manufacturing Congress which will elaborate on research into innovative manufacturing strategies for complex biotherapeutics and advanced therapies by exploiting new technologies. See us in Booth #8
Learn how we are delivering product purity and faster time-to-market, while protecting process quality, efficacy and efficiency.
By combining the product innovation of Aramus™ single-use bags with the strength of Flex Concepts' quick-turn custom configurations, we can deliver a total solution for your upstream and downstream needs.
/content/entegris-live/en/home/about-us/events/global-bioprocessing-bioanalytics-and-atmp-manufacturing-congress-2019
Presentations
Monday, May 20 from 10:20 to 10:50 AM | Booth #8
Jonathan Cartoux, EMEA Field Application Engineer at Entegris
Preventing Single-Use Bag Failures in Frozen Applications Through Polymer Science
This presentation will discuss the unique characteristics that polymers bring to single-use bioprocessing applications.  Included will be polymeric material performance data demonstrating toughness, purity, chemical resistance, gamma stability and cold temperature capabilities of single-use polymers along with guidance on how to leverage fluoropolymers to eliminate bag failures in frozen applications. Pin Jonathan's presentation on your calendar!

Tuesday, May 21 from 14:05 to 16:05 PM

Manufacturing Cell and Gene Therapies
Panel Discussion: Assay development and the challenge of characterisation for cell and gene therapies. 
Bio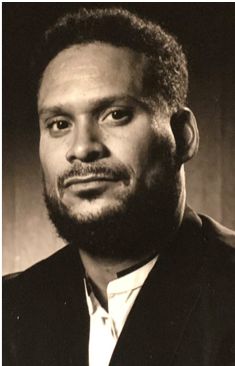 Jonathan Cartoux
Field Application Engineer EMEA
Life Sciences
Mr. Cartoux joined Entegris in January 2018; Application engineering team

He came to Entegris from Merck Millipore Sigma Company, which he joined in 2010. In his current role, Mr. Cartoux's primary responsibilities include growing the life sciences business with his technical expertise acquired in single-use.
Mr. Cartoux held Strategic Key Account manager positions at Merck Millipore Sigma Company (in France) which included; bioprocessing design engineer for single-use assemblies from upstream to final filling, E&L risk assessment and communication with a global support organization.

Throughout his career Mr. Cartoux established himself as an expert in bioprocessing and single-use technologies, as recognize help for the implementation of a full single use production lines on many Sanofi sites.
Mr. Cartoux has a Master degree in Molecular Biology and Biochemistry from the University of Lyon I Claude Bernard and a Master specialization in Sales and Marketing from the University of Grenoble Joseph Fourier. He is also a member of the ISPE, BPSA and A3P.

Featured Content
Cold Chain BioProcessing
Aramus™ single-use bag assemblies are ideal for cold chain collection and storage.  Our single-layer fluoropolymer provides gamma stability with low extactables & leachables(E&L) and has a wide operating temperature range.

Our bag assemblies, tubing, and connectors can be adapted to a number of SUS configurations, making Aramus single-use bag assemblies a flexible and dependable choice for cold bioprocessing applications.
View Content
Aramus™ Single-Use Bag Assembly
High-grade, gamma-stable fluoropolymer film provides higher purity and greater reliability
Aramus assemblies offer increased confidence, safety and performance with one gamma-stable fluoropolymer film, one layer, a wide temperature range and universal application - protection, purity and flexibility. 
View Content
Featured Product
Aramus™ 2D Single-Use Assembly
High-grade, gamma-stable fluoropolymer 
New single-layer technology, and no binders, agents or adhesives
Durable in frozen applications (to -85°C [-121°F] or lower)
Universal material compatibility