Sign In

Sign In

Please enter the email address for your account. A link to change your password will be emailed to you.

All Fields Required

Quick Order Pad

Enter Part Numbers below to add them to your cart

Need to order more than 3 items?
Go to the Quick Order Page
SEMICON West 2019
Entegris is excited to participate in SEMICON West 2019, the event that connects the entire extended electronics supply chain in one place at one time.
Jul 9 - Jul 11 2019
San Francisco, CA
Moscone Center
SEMICON West 2019
July 9, 2019 2:12 PM
July 11, 2019 2:13 PM
Moscone Center
Entegris is excited to participate in SEMICON West 2019, the event that connects the entire extended electronics supply chain in one place at one time.
/content/entegris-live/en/home/about-us/events/semicon-west-2019
Join us onsite at booth 6353 in the North Hall to discuss how we can partner together to solve the industry's most complex challenges through the science of innovation.
Presentation

Tuesday, July 9 2:25 – 2:45 pm | North Hall Stage
Preston Williamson, Manager of Business Development presented:
Particles Issues and Wet Chemistries
TechTalk: Materials Session – Reducing Risk for Customers

Also, a recent addition to Entegris, Digital Specialty Chemicals, will be onsite in the South Hall in booth 1166.  Stop by to discover how DSC broadens and deepens Entegris' capabilities for bringing new advanced materials to you.
We will be holding private meetings during SEMICON West at the InterContinental Hotel.

Please contact your local Sales Representative to schedule a meeting or for more information.
We look forward to seeing you there!
Featured Content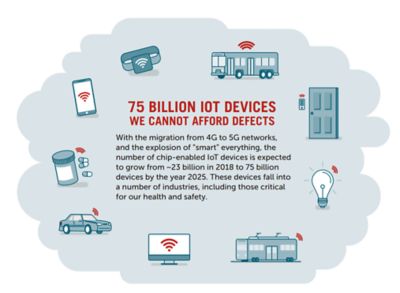 Internet of Things
The demand for Internet of Things (IoT) devices and related applications is increasing process complexity and driving the need for improvements in materials quality, stability, and purity from manufacture to point of use.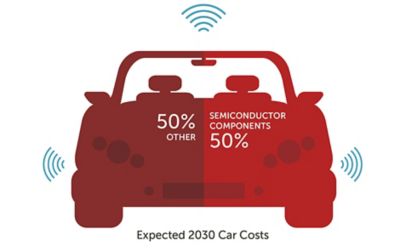 Automotive Reliability
As automotive electronics become more complex and prevalent, the cost of failure in these devices rises. Hidden defects caused by small particles, gels, metal ions, and organic contaminants can lead to failures throughout the vehicle's life, escalating costs and increasing risk.
How can you prevent hidden defects? Use Entegris advanced chemical filtration and purification solutions in the semiconductor fab.
Clean Chemical Delivery
We help you maintain a clean chemical delivery environment with contamination-controlled chemical packaging, filtration, pumps, and fluid handling products that will increase product yield and reduce financial loss.
Our solutions are less prone to particle shedding and metallic ion contamination and help you maintain a clean environment from chemical manufacture through point of use.
3D NAND
Three-dimensional vertically-stacked memory architectures offer exponential gains in flash memory storage, but they also produce fundamental new challenges at the device fabrication and integration level. These challenges affect all aspects of the flash memory production chain, from design to supply to material handling, manufacturing, and delivery.
These challenges become more acute as architectures are pushed from 64 vertical layers to 96, 128, and beyond.  
We understand many of these challenges and have ideal solutions for them.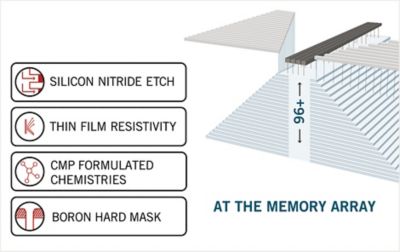 96 Layers and Beyond
Improvements in materials and process integration will enable high-yielding 3D NAND structures to support the ever-increasing device storage needs. 
Contamination and material purity are more important than ever as device scaling continues. 
Chasing the Perfect Pattern
The factors that can negatively influence lithography patterns include the purity of the chemicals, water, gases, as well as ambient and tool air that contacts wafers during transport and active processing areas. Material compatibility, temperature, humidity, and overall cleanliness of the tool and ambient environments also influence patterning throughout the chip manufacturing process. Controlling these influences is critical to creating the intended circuit patterns.
Enabling Advanced Lithography
EUV reticle pods are highly specialized pieces of equipment that fulfill a critical role in EUV lithography. They must protect the reticle during use, storage, and transportation while not introducing additional contamination or damage. Precisely designed dual-pod configurations achieve these goals for reticles both with and without pellicles, ensuring the future of EUV lithography.
Holistic Approach to Enabling Device Performance, Yield, and Reliability
Logic devices are getting smaller, and the introduction of 3D architectures that use vertical fins and nanowires in their gate design introduce more complexity to the fabrication process. As technology nodes shrink beyond 10 nm, new materials are required in both FEOL and BEOL processes to enable performance, yield, reliability and cost.