Sentry® QCIII Quick Connect Systems
---
Interested in Sentry® QCIII Quick Connect Systems?
Contact your Entegris account manager or
For help selecting the Sentry QCIII quick connection system for your application, please reference the Ordering Guide that is included in the Reference Material section at the bottom of this page.
CAD - You have the ability to access 3D and 2D product data that is compatible with today's CAD modeling packages. To decrease system design time, simply download parts directly into your design.
Top of page
Applications
High-purity, corrosive chemical handling
Ideal for high flow chemical distribution applications
Bulk chemical delivery in pharmaceutical and biopharmaceutical applications
Specifications
Notes:
The 1/4" Flaretek® verification port is not shown due to cutaway view (2nd drawing).
Drum inserts are key coded per customer order.
Key Codes
Our patented quick connect system is key coded to ensure against unsafe chemical mixing while guaranteeing dedicated clean service. One connection provides dispensing, venting and level detection/connection verification.
Materials of construction
Dispense head:
Wetted parts include PFA, FEP, and Kalrez® 4001 materials.
Wetted parts are Kalrez 6221 for Life Science applications.
Nonwetted parts are PFA and polyethylene.
Nut materials are PFA, PVDF or CPFA.
Drum insert:
Wetted parts are PFA and/or polyethylene with FEP encapsulated o-rings.
Nonwetted parts are polyethylene.
Operating parameters
Maximum pressure:
30 psig (207 kPa) @ 77°F (25°C)
Maximum pressure on recirculation port:
5 psig (34.5 kPa)
Regulatory:
All internal wetted surfaces are made from resins that comply with FDA regulation 21 CFR 177.1550 or 21 CFR 177.2600 for use as articles or components of articles intended to contact food. Representative samples of these resins have been tested for biocompatibility in accordance with USP protocol and all meet the requirements of a USP Class VI (121 C) plastic. These resins also do not use any animal derived materials as intentional components.
Successfully Opted for software Updates
Sentry QCIII Overview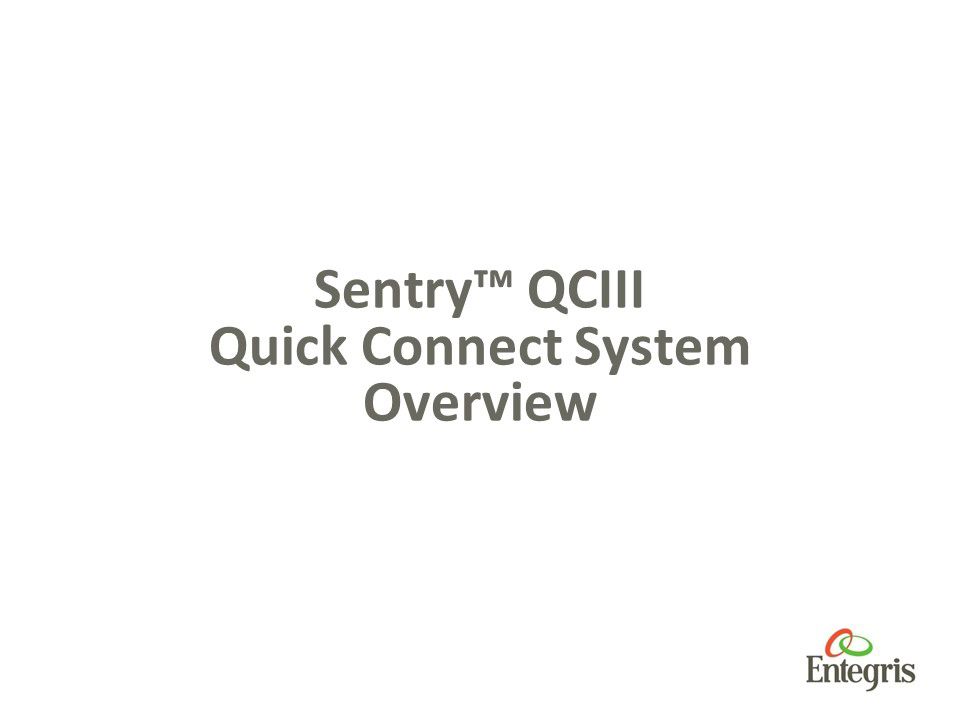 Sentry QCIII Overview

Entegris Sentry QC III Installation and Changeout Procedure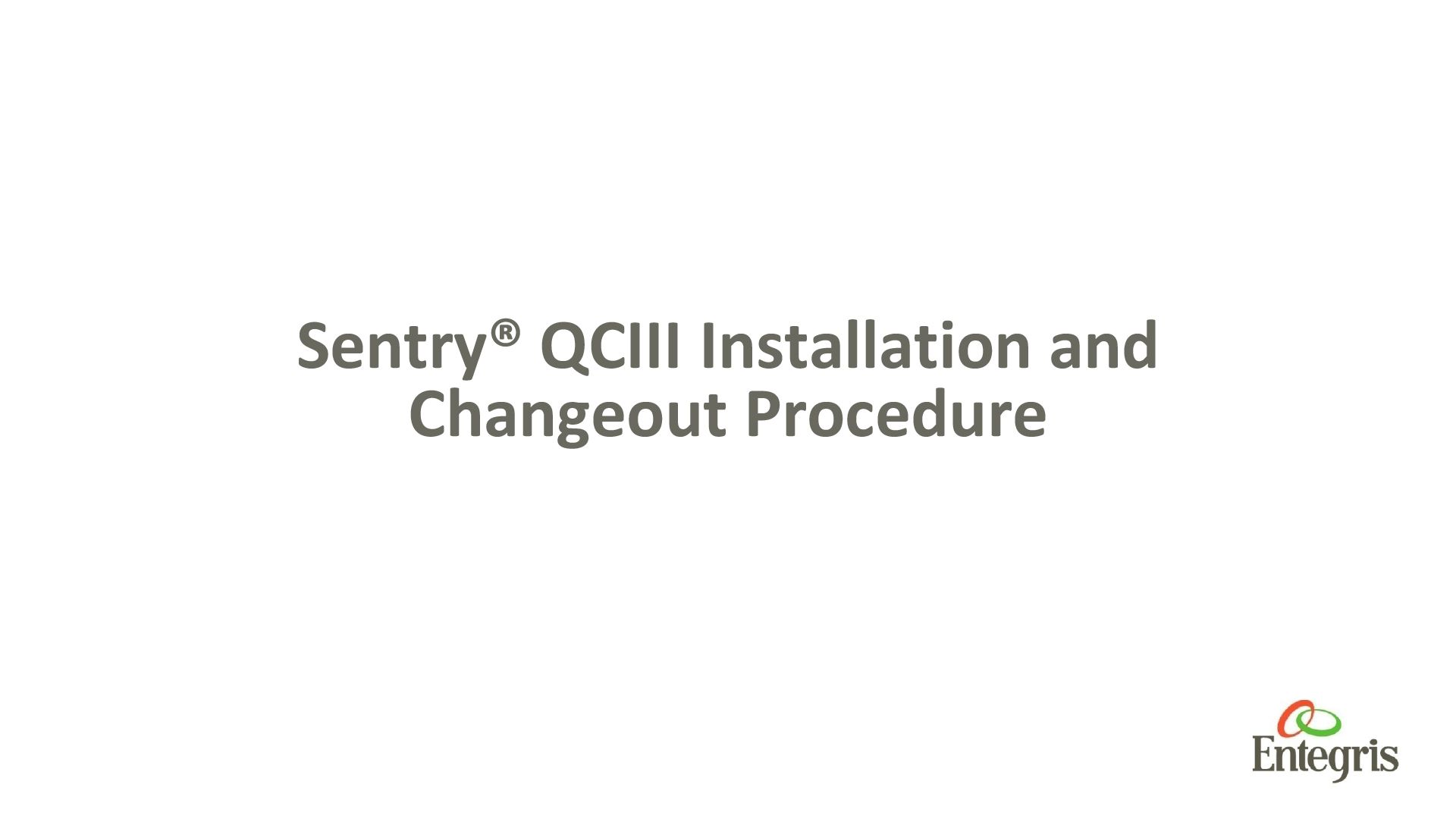 Sentry QCIII Assembly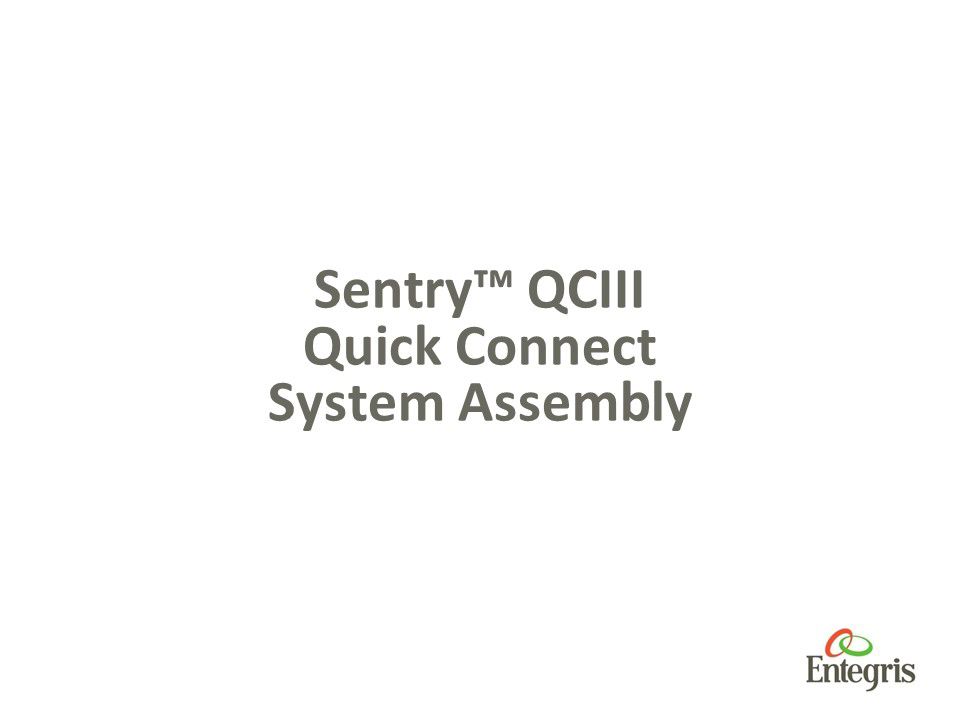 Sentry QCIII Disassembly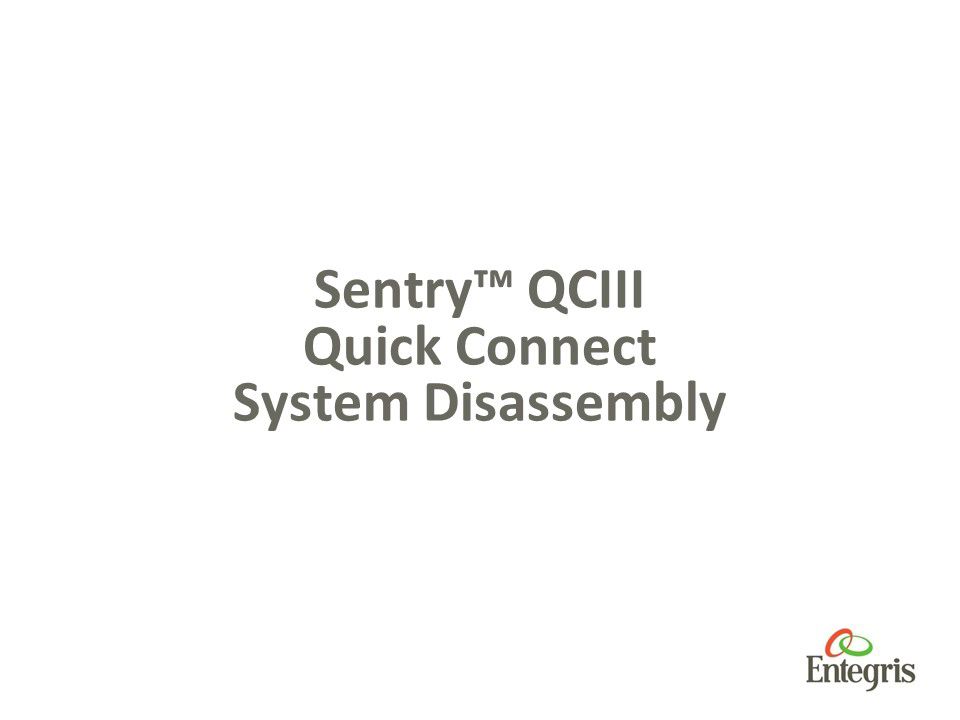 Sentry QCIII Dispense Head O-ring Replacement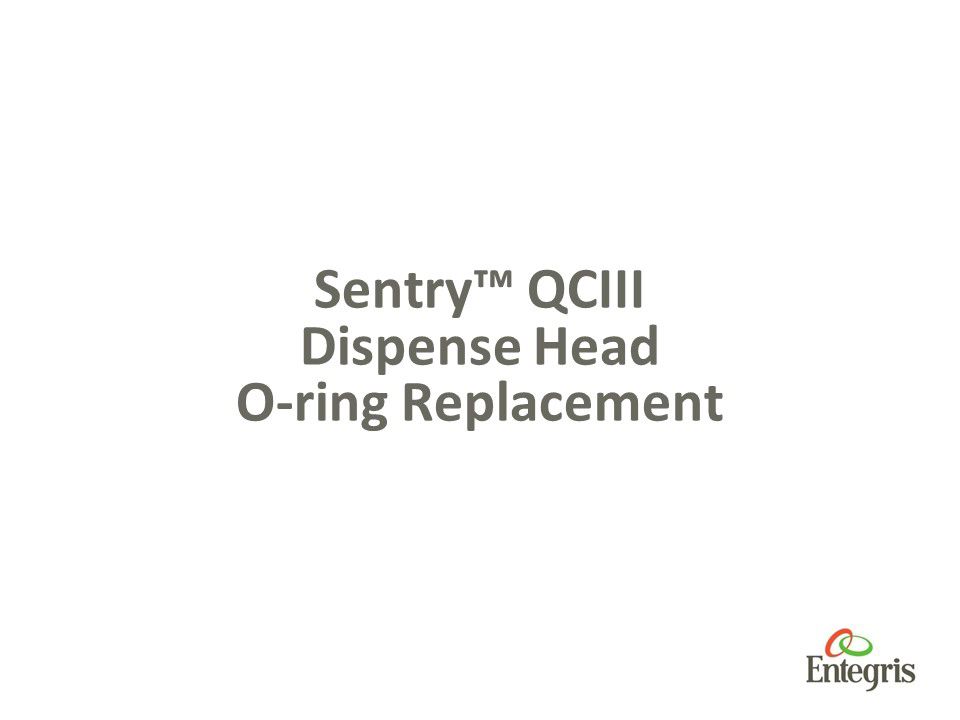 Sentry QCIII DOT UN Testing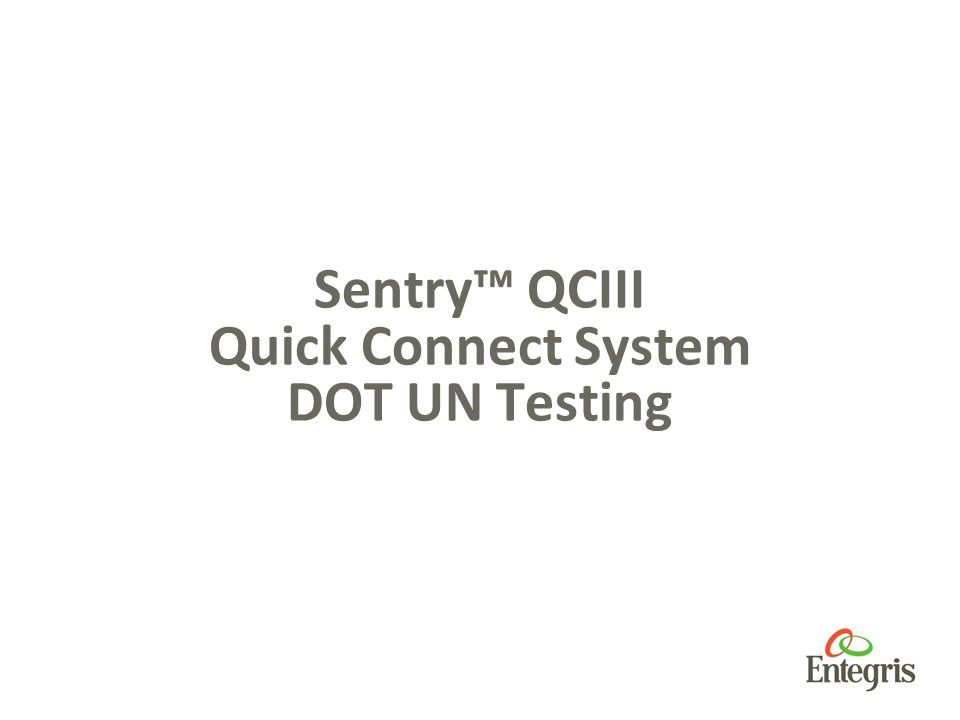 Shipping Cap O-ring Replacement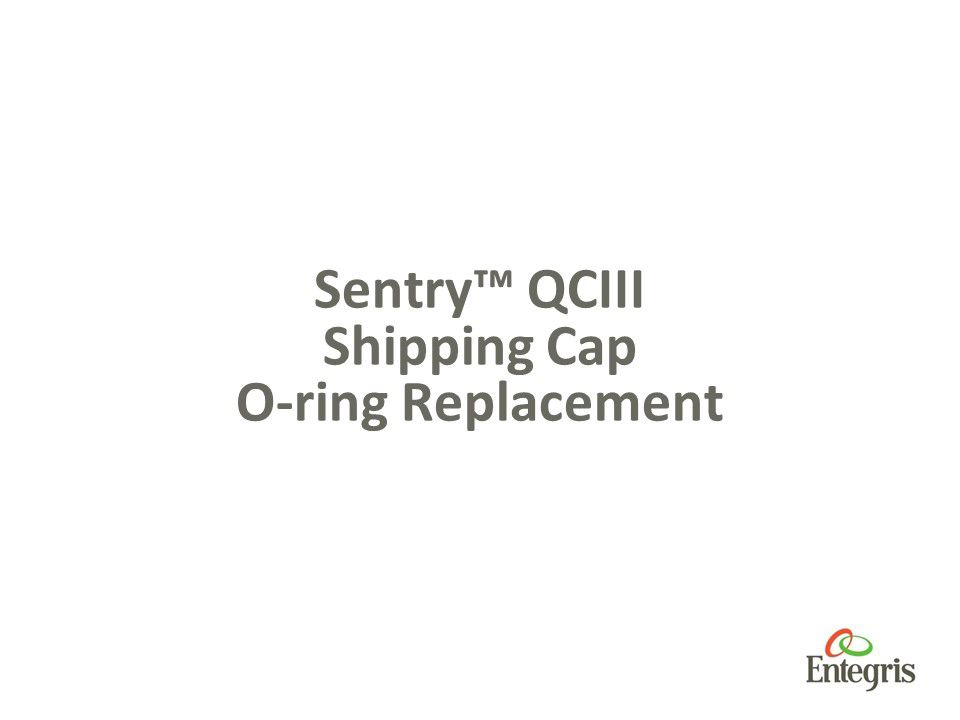 Shipping Caps for Sentry QCIII Drum Insert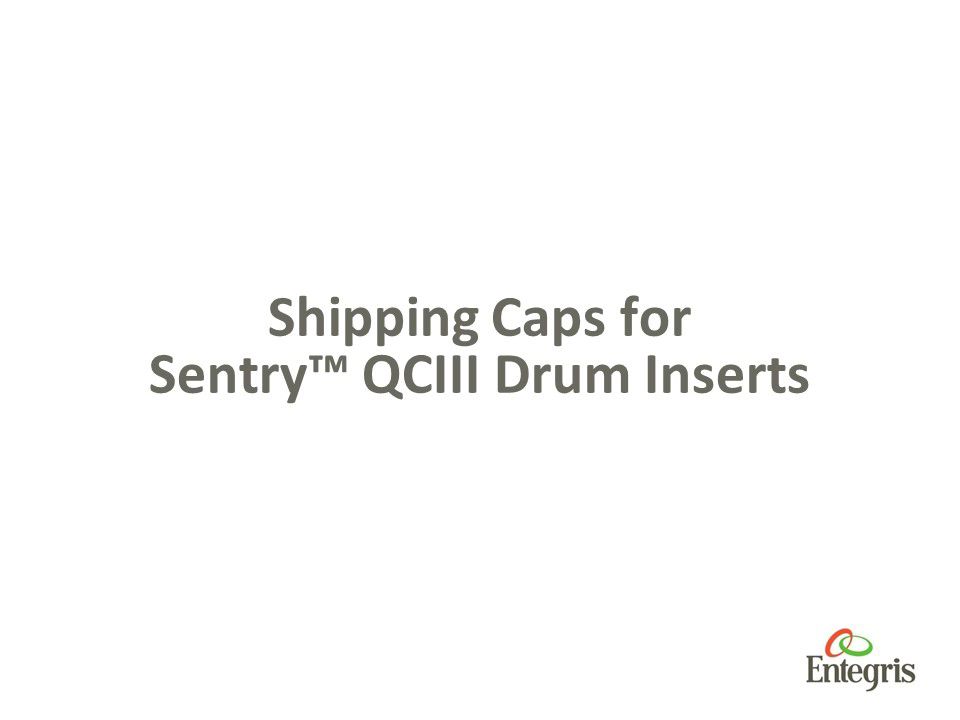 Sentry QCIII Troubleshooting