Sign In

Sign In

Please enter the email address for your account. A link to change your password will be emailed to you.

All Fields Required

Quick Order Pad

Enter Part Numbers below to add them to your cart

Need to order more than 3 items?
Go to the Quick Order Page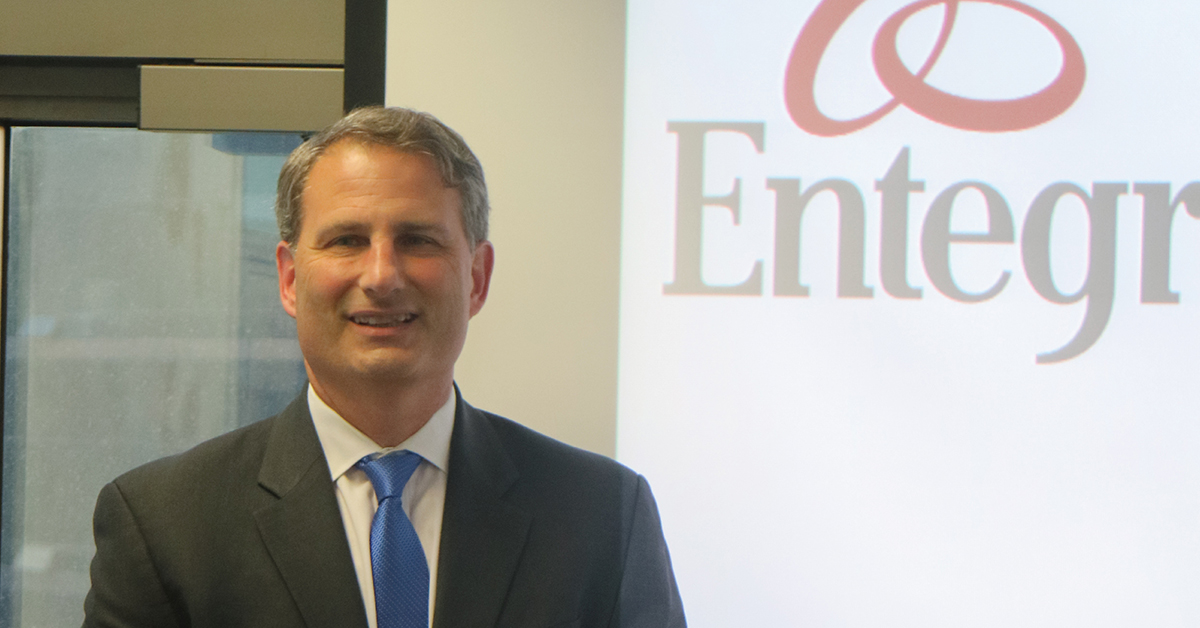 Entegris SVP Stuart Tison, who was visiting Korea to expand business, explains the importance of materials and microcontamination control in semiconductor manufacturing processes.
By Gab-seong Ahn
In the era of the 4th industrial revolution big data is collected via the Internet of Things (IoT) and artificial intelligence makes decisions based on the data, and it is changing how we live little by little. It's not difficult to imagine that companies that succeed in future data business will take up the reins of the 4th industrial revolution.

Maeil Economy Biz Times sat down with Stuart Tison, who is Senior Vice President and General Manager of Specialty Chemicals and Engineered Materials at Entegris, Inc., to hear about game changers in the semiconductor industry. Tison predicted that the world semiconductor market would boom over the next three years, underscoring that a fast response would determine the success or failure of a business. He visited Korea to build an Advanced Deposition Material (ADM) R&D center and a manufacturing plant in Jangan, Suwon.